Finding the right words to focus on when optimizing your site for searchability is an essential step to increasing your visibility. However, with the variety of words available to us, it can be hard to get started. Luckily, there are a few steps we can take to begin finding keywords that will define our business and help us begin our SEO strategies.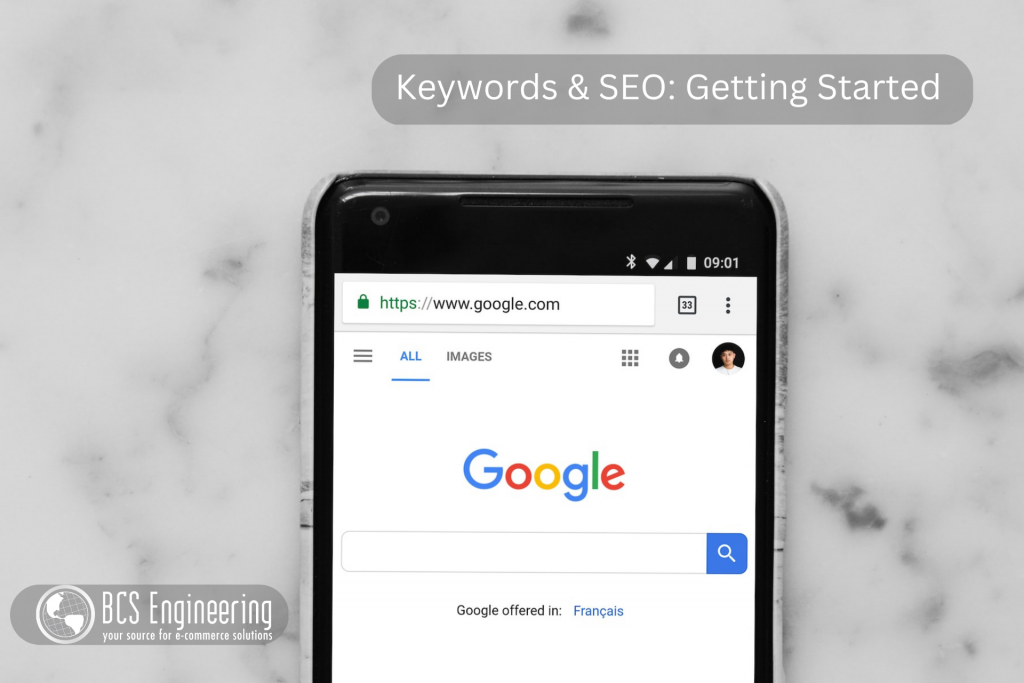 Defining Keywords
Keywords are the words that your audience use when searching for specific products or services. Depending on what you are offering, who your audience is, and what industry you are in, which words attract people to your business can vary. Finding the words you want to focus on is essential to SEO since these words will be used in your content, titles, URLs and so forth.
Finding Words that Benefit your Company
One thing to note is that we must research which words we should be using thoroughly. While we could try to use any word that seems related to our services, it could detract from more important words as well as bring unwanted traffic to our site. Even using words that are popular in your industry can be pointless since those words are already heavily associated with other companies.
In the end, the keywords you decide to focus on should be a mix well-known words in your industry alongside niche vocabulary that relates to your target audience and specific expertise.
Steps to Get Started
Understand your Business
Before beginning keyword research, it is important to have solidified idea of who your company is. Knowing your products and services is the first step, followed by defining the "why" behind them. Why did you choose to sell these products and services? What is your mission or goal? Realistically, our offerings will have substitutes to compete with, so establishing what our "niche" is, what makes us different from other companies, is a key part of figuring out which words we will want to use to describe ourselves.
Note: Look for the Gaps
We can find our niche by looking for what gap we are filling in our industry. What is your company providing that other companies are not? This gap can be found within our products, target audience, work methods, history, mission, and so forth.
Know your Audience
Knowing our audience is essential to finding good keywords. We need to understand what words and phrases they are searching for in search engines so that we can use them in our content. By matching our content with our audience's words, we will be more likely to show up in their search results. To do this, we need to first identify who our target audience is. What do they want? What pain points are they trying to solve? By looking at your products through the customer perspective, we can better define what keywords we should use.
Research your Competitors
The last thing we should keep in mind when beginning keyword research is our competitors. Our selection of words will be heavily based on the industries we are in, but we also want to make sure we stand a fighting chance to rank in the keywords we choose. Conducting searches of words you are interested in and seeing which competitors come up can help us figure out if the word is worth investing in. Consider the size and influence of the businesses that come up as well as the type of company they are. Sometimes, we will find that the word is heavily associated with a specific business, or that the companies that show up in certain results are not relevant to your own offerings.
At the same time, continue looking for gaps as you research your competitors. Are there words that your industry is not using that could be relevant? By looking for gaps, we can find opportunities to make strong associations with keywords that other companies have not used.
Want to Learn more about SEO?
Search Engine Optimization is a continuous process, moving beyond just keywords. Explore our SEO blogs to learn more tips and tricks to improve your ranking! If you want more hands-on guidance for improving your website, join the waitlist for Carrie Saunders' upcoming course, "The Converting Website." In this course, she will dive into a variety of important factors that aim to optimize your website.