For some of you, you have just finished up with Black Friday and Cyber Monday! However, while your shopping deals may have ended, it is not yet time to push your campaign aside. With your completed promotion, it is now time to measure its success and refine your campaign for next year!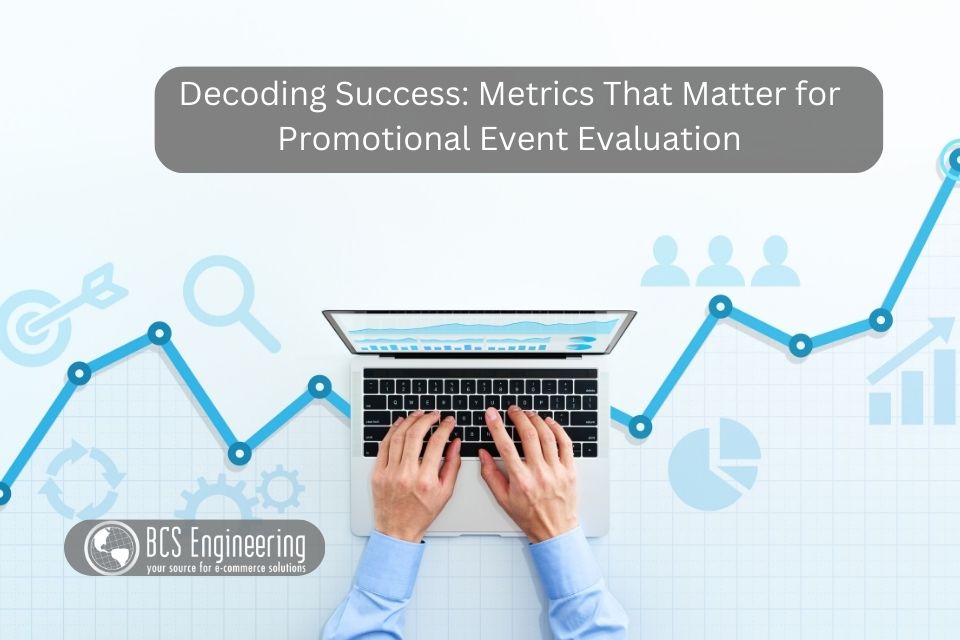 When it comes to determining if your promotional campaign was a success, you need two things: goals and metrics. Your goals should reflect what a successful promotional campaign looks like to you while the metrics you track should give that goal measurable numbers. There are many metrics we can consider when figuring out a campaign's success as well as many ways to track them. Some metrics we can track are:
Traffic
One metric that is always useful to track is traffic: how many people visited your site during your promotion? Traffic can be a great way to measure how well your marketing efforts & special deals attracted users to your site! Tracking traffic can be done in multiple ways. In terms of the number of users who browse your site during your promotion, you can measure "sessions" with analytics tools such as Google Analytics 4. Sessions let you not only see how many people visited your site, but can also give you a glimpse of how long users stayed on your site as well! If you have set up your marketing materials to track clicks, you can also look at those numbers to see how many people decided to check out your deals!
Engagement
User engagement is a great way to track what your most effective content was during your promotional campaign. Overall, tracking engagement means tracking how users engage with your content. This can come in the form of clicks, participation in polls, social media likes, shares, comments, and so forth. With the help of social media & email management tools, for example, you can collect engagement data and compare your marketing material: what did users interact with the most? What received the least interaction? By taking note of what your customers like and don't like, you can create even better marketing materials next year!
Lead Generation
Lead generation is a lot like engagement, but instead of simply engaging with your content, leads would be users who connected with you in some way. A lead could be a user who subscribed to your newsletter or social media channels, or a user who downloaded a freebie. Leads are valuable to you because they are interested customers who want to continue receiving information about your products and services, even beyond your current promotion. Track what content led to the leads you received to better understand what your customers want to see!
Sales & Quotes
Of course, during your special events, sales are a must have metric when evaluating your campaign's success! Tracking sales can help you learn a few things about your campaign's effectiveness, such as what your most popular products are, how effective past lead generations were at nurturing conversions, and even how well you are encouraging customer loyalty. Ideally, when tracking sales during your campaign, you want to compare those sales to your normal sales numbers: do you see an increase in sales? Compare your sales increase with the goals you set for your promotion event and see how you fared!
Customer Feedback & Surveys
As your campaign comes to a close, asking your customers for feedback is a great way to gain insight into what your customers want and to spot areas of opportunity. Through the use of surveys, you can collect poll results for things like customer satisfaction concerning your products, website, customer service, and more. You can also offer the opportunity for free-form feedback, such as product reviews, that can lead to quality social proof and insight into ways you can improve your products and shopping experience.
Want to learn more?
Figuring out whether or not your promotional campaign was a success can be difficult, even with data to consult. Listen to our latest eCommerce Made Easy Podcast where we dive into how to refine your promotion with a positive and realistic mindset.