In previous blogs, we have discussed many ways we can increase our visibility in Google Search through Search Engine Optimization (SEO). However, it is important to note that Google also continues to optimize their own system for serving useful content and ranking sites. As Google improves their ranking process, we also must adapt our SEO content to follow Google's rules and expectations. One recent update we may want to be aware of is the Google's "Helpful Content Update".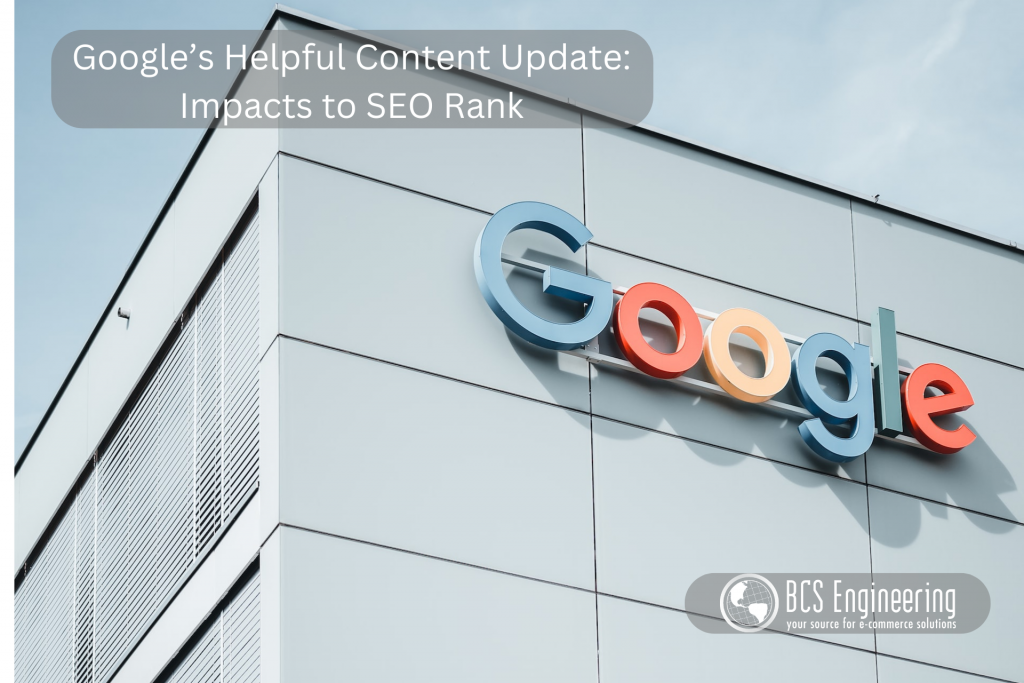 What is the Google Helpful Content Update?
Starting in early December of 2022, Google began rolling out an update to its algorithm called the helpful content update. This update aims to further refine the process of defining quality content when ranking and serving sites. In this case, Google's new update achieves this through adjustments to how it detects low quality content, as well as noting more signs that identify content that is made for search engines rather than for users.
Why is this update important?
Google's updates aim to improve one thing: user experience. The sites that are served at the top of a search engine should provide value to users and answer user questions. There are many businesses that want to be at the top of relevant search results, so many of us work hard to optimize our websites for search engines. We focus on keywords, content, SEO friendly site structure, and other aspects that have been noted to increase search rank. However, this update could cause lower visibility for some companies.
SEO is an important aspect of bringing traffic to our site, but it must be balanced with user experience. Google's helpful content update is cracking down on content that is made specifically to increase a site's rank. This means that we need to be cautious as we optimize our websites for searchability.
What can we do if our rank drops?
There are a few things we can do if we are concerned that our SEO rank may fall due this update. The main thing we should focus on is ensuring that our content is valuable to readers. Is the content useful? Is it content that your target audience is interested in? Does it provide depth to a topic that was missing? These kinds of questions can help us understand if our content is focused on our users or on SEO alone.
It is important to note that optimizing your site for searchability is not a bad thing. However, we should not be creating a site that optimizes for visibility at the expense of quality content. Often, good SEO goes hand in hand with good user experience, so creating valuable content that your users want and enjoy should aid in increasing your SEO scores.
Note: If your score drops, it could take time for it to recover
Changes in rank can take time to occur, so if you find that your rank has dropped recently, don't panic if it doesn't jump back up right away. By continuing to improve your website and optimize your site's searchability, your score should rise once more over the course of a couple months. Overall, website optimization should be a continuous process, so looking for places in your site that could use improvement should aid your SEO rank over time.
Want to Learn More about SEO?
There are many ways we can increase our website's visibility and bring more traffic to our sites. Explore our SEO blogs to learn more tips and tricks to improve your ranking! If you want more hands-on guidance for improving your website, join the waitlist for Carrie Saunders' upcoming course, "The Converting Website." In this course, she will dive into a variety of important factors that aim to optimize your website.