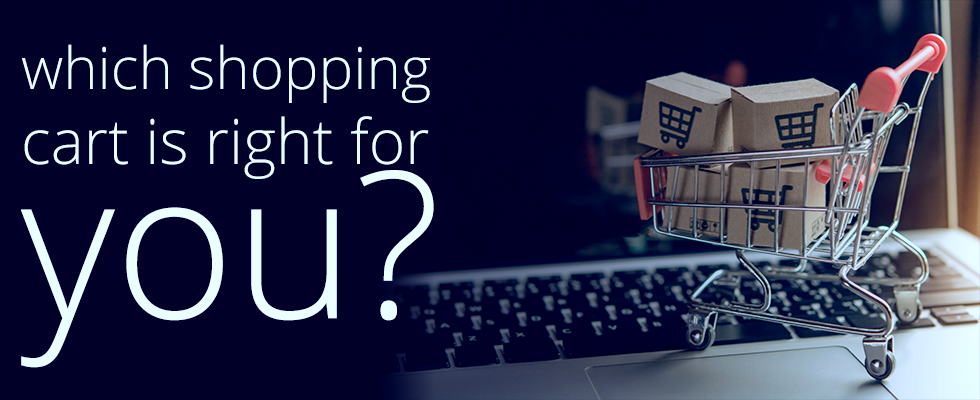 Picking the correct shopping cart for your business can be a daunting task! Especially with the number of eCommerce shopping carts available on the market today! We have customers ask us many times what shopping cart is best, especially given we have been working with and customizing shopping carts since 2002.
Just like there is no correct answer to the perfect car for everyone, there is no perfect shopping cart. It really depends on the features you want, how easy it is to maintain, how reliable it is, and how much you are able to pay.
We will be discussing the 2 shopping carts we work with most, X-cart and Magento.
Start by listing in order what is most important in an eCommerce shopping cart to you
Built-in Features
Shopping Cart Cost
Maintenance costs
Hosting Costs
Developers available
Flexibility
Magento eCommerce Attributes
Magento for example, is a very flexible shopping cart with a large set of built in features. You can even get a free version of this shopping cart. There are a very large number of developers available to help you with MagentoCommerce, including us.
However, Magento requires a much more robust server to run on than most shopping carts. Our eCommerce Hosting for Magento requires a lot larger server base. You would need at least the Medium level of hosting to properly run Magento, but more likely need the Large hosting server or above depending on how much traffic you expect to your shopping cart.
Magento can also be extremely expensive for most businesses if you wish to run the paid version of it and is much more difficult to maintain by the average store owner. You're very likely to need a Magento Developer to help you out.
X-cart eCommerce Attributes
X-cart has been around since 2001 and has become quite the feature-rich shopping cart. Especially the long running X-cart 4 version and X-cart 5 is working on catching up. X-cart can run on a much smaller server than Magento. Our eCommerce Hosting packages for X-cart can utilize our Small Server base for many businesses and can easily expand into the larger servers as needed.
X-cart 4 and 5 are much easier for the average business owner to maintain for most day-to-day tasks and has several options for X-cart Developers including us. Some business owners we've seen be able to pick up some small and medium customizations as well!
For more complicated customizations, you will need an X-cart Developer to help you out.
Picking the Right eCommerce Package
Still not sure which one would work best for you? Start by listing out what features you need, and Contact us! We will be happy to help you walk through critical thinking to help you pick the product that's best for you!