Clarity in communication is fundamental to establishing and maintaining customer trust. It sets the foundation for positive interactions, customer satisfaction, and long-term relationships between you and your customers. What areas of your website can you work on to set clear expectations that result in happy customers?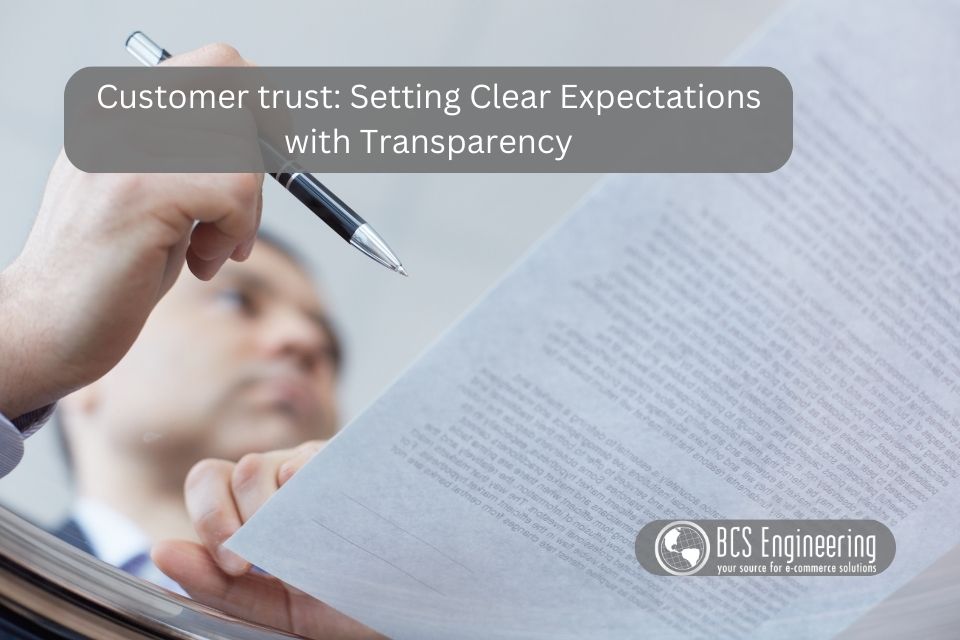 Misunderstandings, miscommunications, and unrealistic expectations are all recipes for customer disappointment. That's why it's important that your online shop creates an experience that ensures customers understand exactly what they can expect from a product or service. When looking over your site, the following areas should be straightforward and easy to understand:
Clear Language
From your customer promise to your product descriptions, the language you use to explain to your customers what you sell and what your products & services could do for them should be clear. Speak to your customers in words and contexts that they understand. Instead of using industry jargon to talk about your products, put yourself in your customers' shoes and speak from their perspective. What are the things they would want to know about your products, services, and overall business? Sharing the answers to this question in words that your customers use themselves is a key step to creating customer trust.
Clear Prices
A customer could be thrilled by what your product promises to offer, but if the price isn't what they expected, they may start to doubt your company. When it comes to the prices of your products and services, hidden fees can leave a bad taste in your customers' mouths. Be up front with any extra charges your customer may run into when purchasing your products and services. From shipping fees to increased charges due to a project expanding beyond the original scope, make sure those charges are shared up front and are located in multiple places on your site during the shopping process.
Clear Process
When it comes to purchasing your products, it should be easy. Browsing products, requesting a quote, scheduling a call, and checking out should all be steps that contain clear visuals and language that make it simple for customers to do. Another aspect to keep in mind is returns: how do customers go about returning a product or requesting changes to the project your team is working on? Having this information in the purchasing process is important to keeping your customers in the know!
Want to Learn more?
Want to explore other areas of your site that are key to establishing customer trust? Listen to our latest eCommerce Made Easy Podcast where we discuss how you can create an authentic and transparent customer experience with just a few tweaks to your site!