In previous articles, we have explored some techniques we can use to improve our site's searchability and ranking through Search Engine Optimization (SEO). From technical SEO to on-page SEO, there are many aspects that we can work on to push our search engine ranking higher. One such method is content pruning.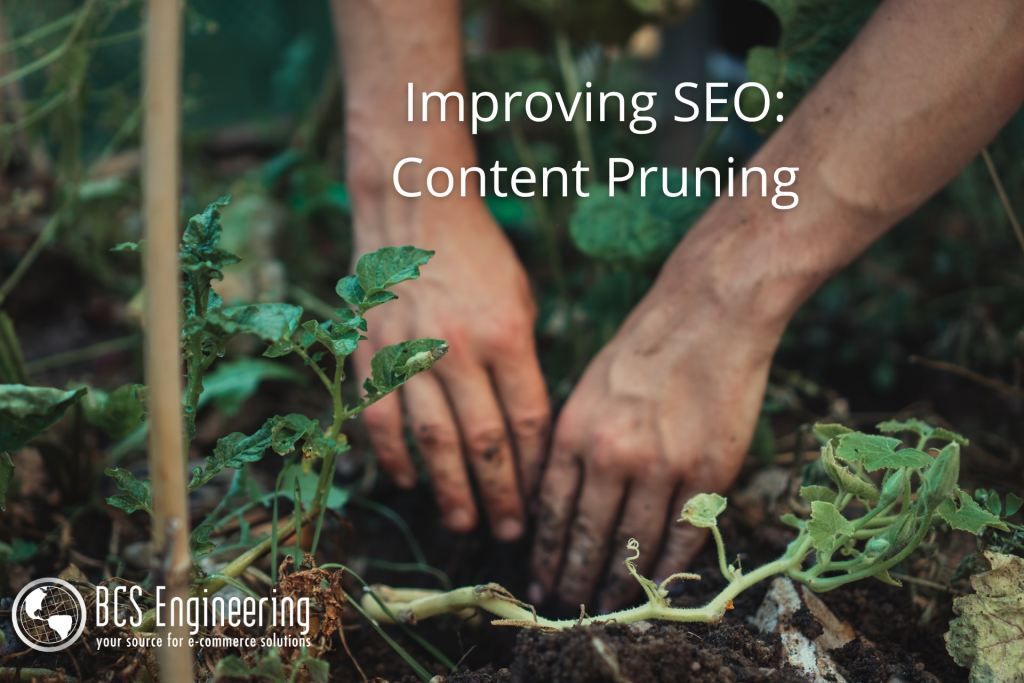 An aspect of your site that search engines consider when determining your rank is content. Quality content not only is essential for good user experience, but also for the bots that crawl your website in search of its meaning. If the bots do not find value in your content, they will rank your page lesser, bringing down the ranking of your site. Thus, it is important to cut content that isn't helping your business thrive.
Content pruning is the process of removing content that is no longer relevant. Such content could be out-of-date, low performing, or too similar to other content, bringing your search engine rank down. Any content that confuses users or causes them to leave your site should be questioned. By removing ineffective content, you bring focus to your site, improving user experience and SEO.
Bad Content Vs. Content in need of Editing
When content pruning, you may wonder what the difference is between bad content and content that just needs some improvements. The main difference between bad content and editable content is potential.
If a currently ineffective page has the potential to reach the goal you created it for, then it may be worth editing. If the page already has rich content that could be improved, it may be worth bringing it up to date. Sometimes, the problem with a page is less about the content and more about the linkage. A page could be great, but not linked in a way that is reachable by most users and bots. These kinds of pages have room to grow and still be useful.

However, pages that are completely out-of-date and no longer serve a purpose lack potential for expansion, especially if a better page already exists to replace it. Your company may have grown beyond this page, the content no longer relevant or accurate. A bad page could also be seen as useless by your users, despite its original intentions. These kinds of pages are on the chopping block for content pruning.
There are also some pages that are not bad, but do not rank well for special reasons. These pages tend to have content that is misunderstood by the bots because they are unusual in their usage. Pages that are only live for certain parts of the year, or pages that are aimed at very specific parts of your audience could fall into this realm. These are pages that should be hidden rather than removed, as they are useful to your business in certain cases.
Analyzing your Site for Content Pruning
Trying to figure out what pages need cut, edited, or left alone can be tough. The best way to determine what pages need content pruning is to illustrate the big picture of your site's performance. What pages are performing well? What pages are lacking? Such information can be found through analytics services like Google Analyics 4 and Google Search Console. With analytics services, you can analyze data such as page views, bounce rate, and conversions to see how attractive your pages are. Internal linkage is also an important factor to look at when determining a page's success, as well as external links, such as social media. How users arrive and respond to your page determines your page's success.
Want to Learn more?
Carrie Saunder's upcoming course, "The Converting Website," will dive into SEO and other important factors that aim to optimize your website. Join the waitlist today to stay up to date on the classes release!