In our previous article, we discussed some of the challenges that we may face when switching from Universal Analytics to Google Analytics 4. Most of these challenges stem from the absence or inclusion of certain features that were different in Universal Analytics. Let's take a deeper dive into some of the differences that set Universal Analytics and GA4 apart.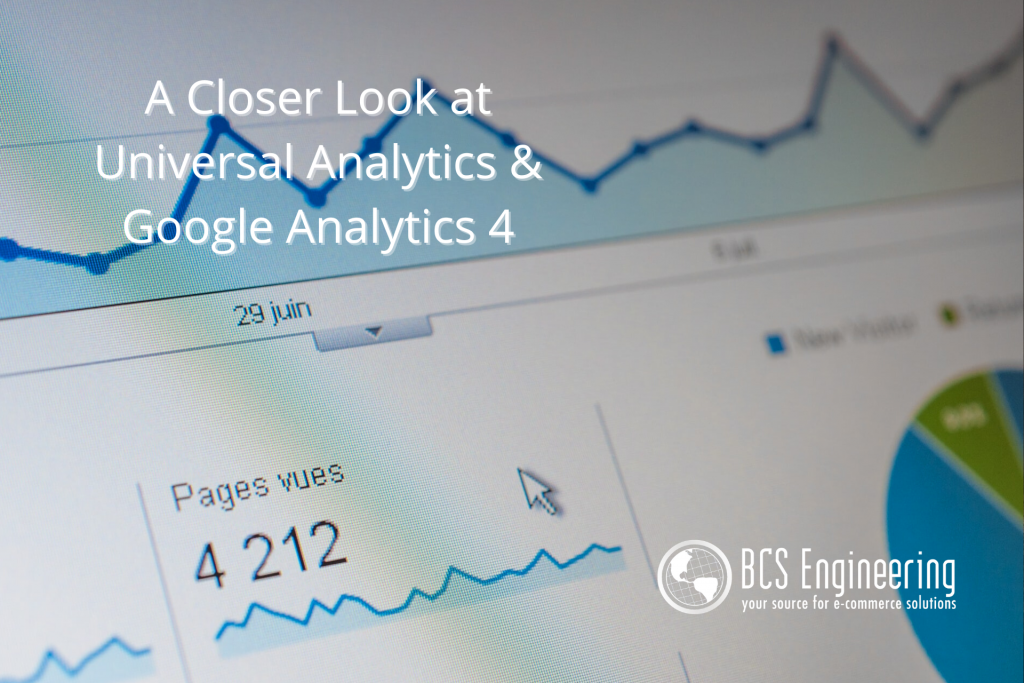 When Universal Analytics was created, less than half of the population had smart phones. At that time as well, eCommerce profit was only half of what it is now. With both of those factors increasing over time, marketing and privacy were both heavily impacted. GA4 is designed to handle these changes better than Universal Analytics can. Some key aspects that have changed include privacy concerns, data collection, and general future proofing.
Privacy
Privacy continues to be an important aspect of online life, and GA4 aims to increase its privacy options as compared to Universal Analytics. Some ways that GA4 does this is by making it easier to customize and control collected data. In GA4, you can easily delete data at the request of a user as well as determine how long you want GA4 to store user data before deleting it entirely. You can also turn off the collection of certain data, such as location specific or ad personalization data if desired.
The most notable way GA4 has grown from Universal Analytics' privacy is through its decision to no longer collect or store IP addresses. In Universal Analytics, IP addresses were collected unless manually set to be anonymized. This push for increased user privacy has resulted in mixed feelings on part some companies. Many marketing efforts relied on tracking IP addresses to identify users and their location for the sake of advertisements. However, with GA4s personal identifiers for users and variety of tools, this shift shouldn't impact the effectiveness of this tool, being beneficial for both users and eCommerce shops.
Data Collection
As the replacement for Universal Analytics, GA4 aims to better understand the user experience and journey. With the market changing, GA4 has shifted its focus to customer acquisition and retention unlike its predecessor who focused strictly on acquisition. As a result, the metrics GA4 tracks have evolved from Universal Analytics. Behavior, for example, was a collection of metrics included in almost every report in Universal Analytics. Behavior included metrics like bounce rate, page session, and average session duration. These have now been replaced by engagement metrics in GA4, which track engaged sessions, engaged rates, engaged user per session, and other data.
Metrics collected for monetization have also changed between Universal Analytics and GA4. In Universal Analytics, monetization data was found in conversion reports. The data collected on monetization was limited to eCommerce. In GA4, monetization is its own category that includes other streams of revenue, including ad revenue, in-app sales, and eCommerce. While this allows companies to better see where their company is making money, GA4 does not inherently track non-monetary conversions, a metric that was an option in Universal Analytics.
Future Proofing
With GA4 becoming the default Google Analytics tool in July of 2023, it includes a variety of new features that Universal Analytics did not offer. Customization of reports, metrics, and even dashboards offer the ability to track and visualize data to your needs. Machine learning is ingrained in GA4, offering not only insights like Universal Analytics, but also a variety of machine learning tools to explore. Anomaly detection and predictive analytics offer ways to identify key changes in your data and to note patterns that could follow in the future. Overall, we have not yet established the full potential of GA4's new and improved analytics service.
Want to learn more?
Interested in using GA4 to gain a deeper understanding of your business? Want to learn more about the capabilities that GA4 has to offer? Save your seat today for Carrie Saunders' "4-Day Google Analytics 4 Boot-camp." In this bootcamp, Carrie will guide you in getting your GA4 account set up and exploring the many ways you can use it to optimize your business!