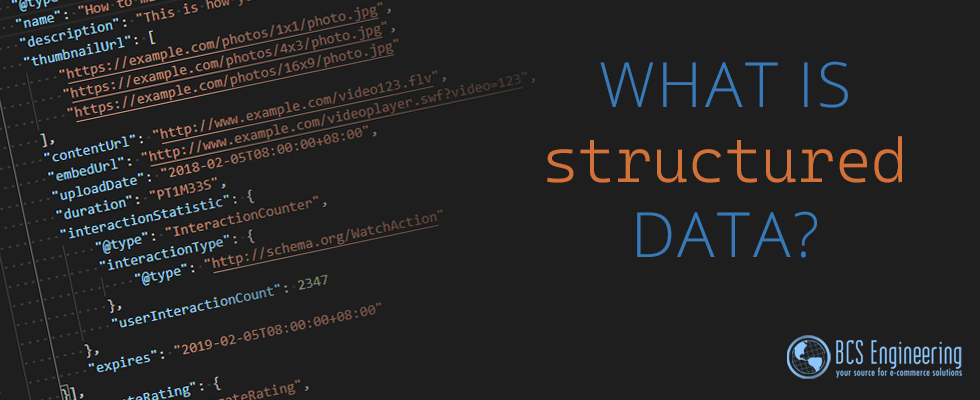 Structured data is a way to convey information to search engines. In simple terms, it makes your website easier to understand for Google, Bing and the other major search engines.
For example, when searching for "World's Best Cookies" here is today's top result:

If you were to visit this cookie recipe page, you would have a large amount of text to wade though. This is what the major search engines would have to use to decide on what is most important to show you when you search. However, if you have structured data, you can help the search engines decide what to show.
For example, on this site they chose to feature some of the main ingredients, rating, number of votes and how long it will take you. Much more useful than the first few paragraphs of the site: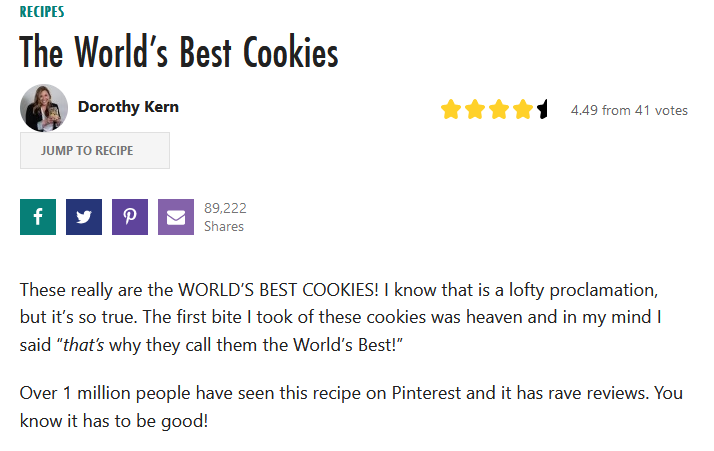 Why is Structured Data important for SEO?
Structured data helps search engines understand your website better. The better you 'talk' to google, bing, etc, the better your search engine results will be. Not only that, but also the snip of information shown in a search result will be more optimized for your customers.
Rather than the first few sentences of your page being shown, search engines will prefer to show your more specific condensed information you have in your structured data. Making it easier for them to see what the page is about.
The less barrier to clicking on your link, the more potential customers will click, and the more likely your SEO rankings will go up for that page too!
Which Structured Data format should I use?
Currently, all of the search engines recognize Schema.org's approach to structured data. There are others out there the search engines support too.
The most popular method is to use Schema.org's JSON-LD format. This uses JavaScript to insert all of your markup into the head of the page, which is many times a cleaner and simpler solution to implement.
Previously Schema.org's microdata was the way to go, however major search engines now support the JSON-LD format much better.
How do I know if I already have Structured Data?
Both Google and Schema.org provide testing tools to review the structured data on your site. We recommending using one or both of those tools listed at this link:
https://developers.google.com/search/docs/advanced/structured-data
Evaluate some of your key landing pages first to see how your site does.
I don't have Structured data or don't know if it's correct, Now what?
If you don't have structured data or aren't sure if it is correctly conveying the information you want on your website, we can do an evaluation for you! Just Contact Us and we'll be happy to send you a quote to evaluate your site.