Celebrating special occasions with customers is a strategic and meaningful way for businesses to build and maintain positive relationships. From anniversaries to the change of seasons, there are multiple special occasions that can act as a catalyst for customer loyalty and business growth! However, what special occasions should you consider?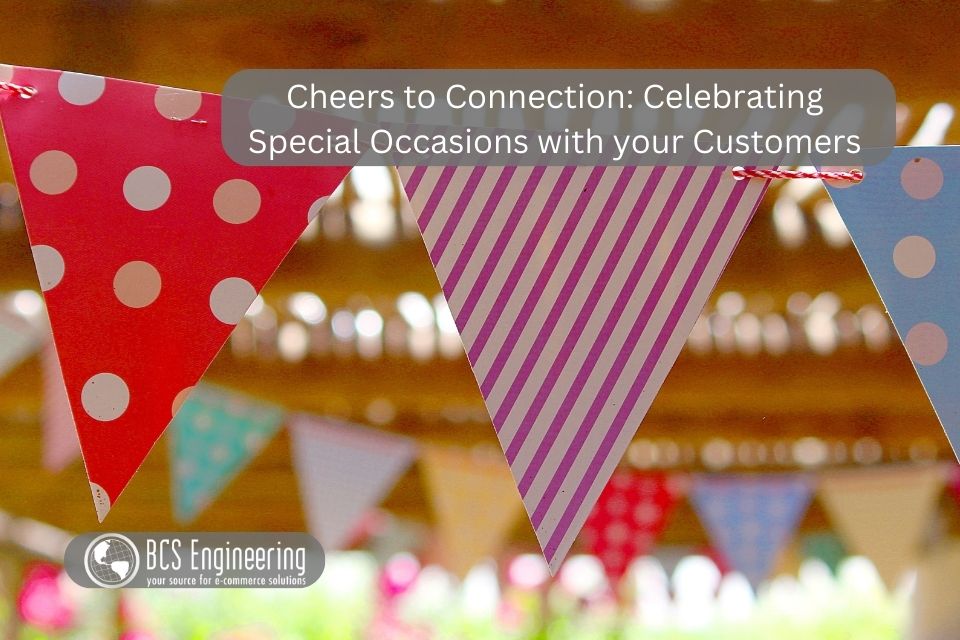 Why should I consider celebrating special occasions through my business?
Celebrating events with your customers is a great opportunity to deepen your relationship with your customer base. Through these shared celebrations, you can:
Encourage Engagement – What is a celebration without a party? Special occasions provide an excellent opportunity to engage with your customers. Whether it be through special promotions or just festive content, celebrating with your customers is a great time to encourage customer interaction with your business and content.
Increase Brand Visibility – Celebrating events with your customers is a great time to share who you are as a business! As with any marketing campaign, special occasions can contribute to building a positive brand image. These events can help make your business feel relatable and show that you share similar values with your customers.
Foster Customer loyalty – By including your customers in your celebrations, you show customers how much you appreciate them. Customers that feel valued are more likely to become loyal to your brand.
Get Customer Feedback – Special occasions are a great time to ask customers to share their thoughts on your business. From success stories to requests for feedback, starting a dialogue with your customers not only provides insight into the future of your business, but also lets your customers know that their opinions matter!
What special occasions could I celebrate with my customers?
Anniversaries
Anniversaries come in a variety of forms. You could celebrate your business' opening anniversary or even the anniversaries of popular products or services that define your business. If you collect analytics on your customer base, you could even consider celebrating the anniversary of when a customer first started using your products or services! Overall, anniversaries are a great way to acknowledge customer loyalty over the years.
Customer Appreciation Events
Instead of waiting for specific events to celebrate your customers, you can designate a customer appreciation day or week at your business. During your customer appreciation event, you can share special deals and events with your customers to show your thanks for their continued support!
Holidays
Depending on your audience, holidays can be a great way to celebrate with customers and share special promotions. From holidays such as Valentine's Day to Thanksgiving or Christmas, holidays are full of excitement that can be a great catalyst for customer engagement! However, one thing to keep in mind, especially for online businesses, is that some of your audience may not celebrate certain holidays. When creating marketing content for holiday-related occasions, try to stay inclusive so that all your customers can still enjoy your content.
Customer Birthdays
On a smaller scale, celebrating your customer's birthday can make your customer's day! This could be a simple email with a special discount just for them. By celebrating your customer's birthday, you affirm that you remember them and consider their special day important!
Milestone Achievements
Our customers' support throughout the years helps us grow as businesses, so it's only natural to celebrate business milestones with them! From selling a certain number of products to expanding your business to include new locations or services, company milestones are an excellent time to thank customers and get valuable feedback.
Seasonal Events
Changing seasons are an effective time to reach out to customers. Creating promotional events to help prepare customers for the season, whether that be for themselves or for their own businesses, is an easy way to engage with your customers and meet them where they are! Just as with holidays, note that the seasons change differently around the world, so be conscious of that when creating seasonal special events.
Want to learn more?
Interested in celebrating special occasions with your customers, but not sure how to go about it? Listen to our latest eCommerce Made Easy podcast where dive into the variety of ways you can share the joy of special occasions with your customer base. From discounts to simple thank you notes, there are multiple ways to celebrate with your customers!