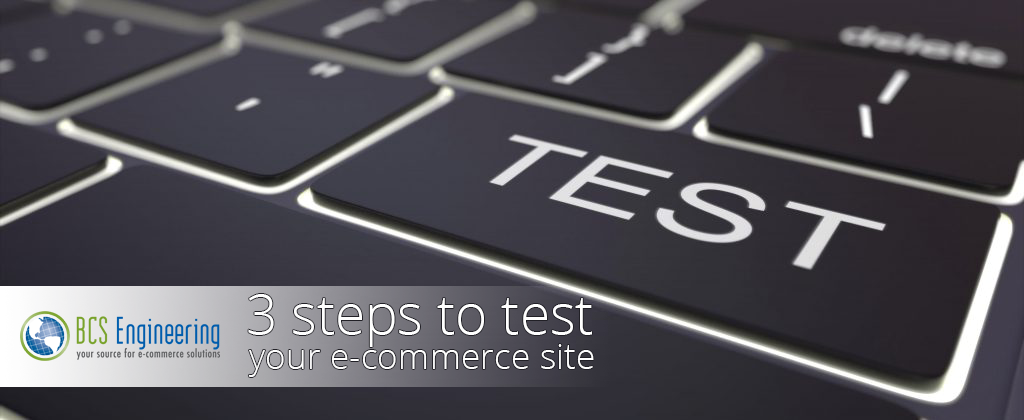 As a non technical person, being asked to test your new or upgraded website can seem like a daunting task, however it doesn't have to be! This short article will give you the guidelines needed to make sure you cover all the basics in site testing.
By testing your own site, you can help ensure that all the pieces are there to make sure your business processes are effectively implemented and that there isn't something missing!
1. Think like an Established Customer
Ask yourself questions like:
What products do I want to buy?
What information do I need to decide to buy?
Are there any features of the website making buying difficult?
Pick your top 10 products you want to be selling and try to find them on the new website. Fully complete a checkout process including creating test orders using all the payment methods you have available.
2. Think like a New Customer
Ask yourself questions like:
What would help me build buying confidence?
Are the shipping and delivery options clear?
Are the descriptions on products clear and concise?
Does my About section clearly tell my story?
Browse your site with the eyes of a stranger. Do you trust it? Enlist some friends not familiar with your site too. Do they feel comfortable purchasing from your new site?
3. Think like an Admin of Your Site
Now that you have created test orders in the previous steps, go through the admin side of your site.
Admin tests:
Pretend like you are filling those orders you created
Create new products
Edit existing products
Use any custom tools you have
Are there any business processes missing? You are the best person to test this part as you know how your business operates.
Have a staff of many? Enlist the appropriate staff members to test their specific area of the site they use. Usually the more testing the better!
eCommerce Testing Summary
Programmers and developers can thoroughly test your site from a technical perspective and many times user perspective too. However having one type of person test your new website, will limit the perspective of the testing. Having many different types of people, and many different knowledge backgrounds will help your site be much more successful in launch! Everyone sees the website differently, just like everyone sees the world differently!
Need user testing or help upgrading your site? Contact Us today! We have launched and upgraded countless eCommerce sites since 2002!