There are many ways to attract customers to your business. In previous articles, we explored the ways quality web design and search engines optimization can turn visitors into customers. However, another aspect of bring traffic to your site is advertisement. One of the most powerful, yet simple methods of advertisement is email marketing.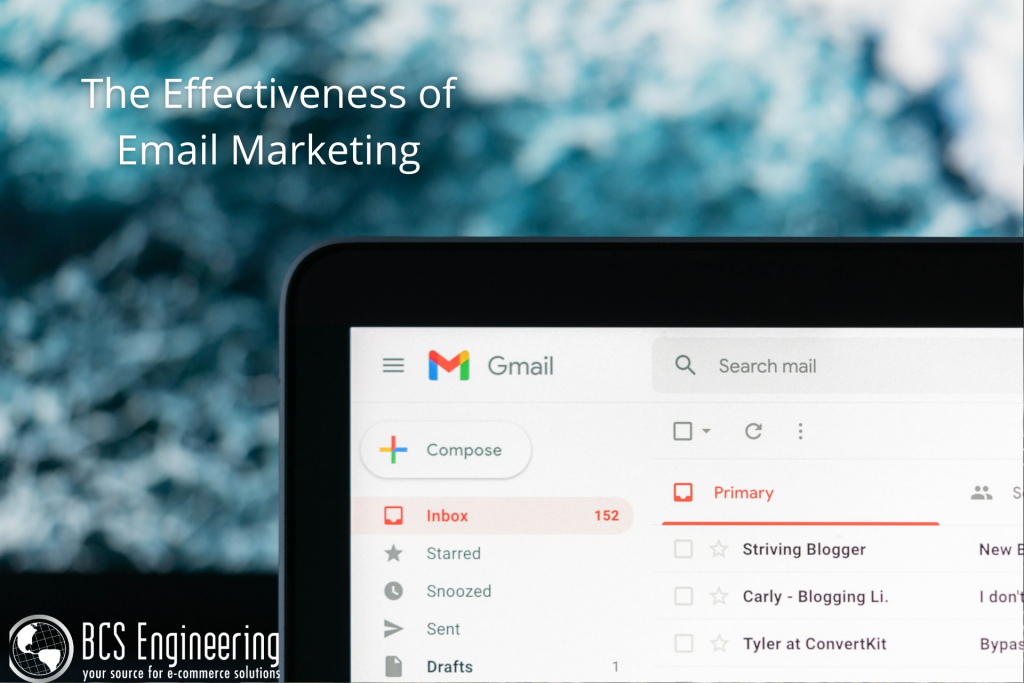 Is Email Marketing Still Profitable?
When you hear email, you may wonder if email marketing is still useful. With social media now playing large roles in advertising businesses, you may assume that email lists are outdated. However, that is not the case. Email lists continue to be one of the most profitable methods of gaining customers.
Why is Email Marketing important?
It's Cost Effective
While we can advertise our businesses in many ways, email marketing is an easy and often free method to get our product out there. Even email marketing software tends to be very affordable. Email Marketing offers some of the highest conversions rates when compared to other advertising methods, such as social media. This makes email marketing an option that gets the biggest bang for your buck, generating better results than its counterparts.
It's Easy to Implement
Bringing traffic to your site can sometimes involve complicated software that can be hard to use and implement. Email on the other hand is simple and, for the most part, universal. A large part of the world uses email, which makes it not only easy to use as a business, but easy for customers to understand as well. Its accessible via multiple devices, scalable as your company grows its email list, and even measurable in terms of its effectiveness.
It Aids Customer Engagement & Retention
Part of creating traffic on your site is encouraging people who have already become customers to use your business' products and services again in the future. Emails is a non-invasive method of reminding people that your business exist and has a lot to offer. Sharing information about your products via email not only reminds and educates people about your business, but also could compel them to purchase.
It Builds Relationships & Credibility
One aspect of your business that separates it from other competitors is your brand. A good email illustrates your values and mission, whether that be shared through your products, blogs, or personal stories. Your brand may be what keeps people coming to your business, making email a great way to remind them of what makes your company special. Email is also an easy way to share customer feedback, like the success stories of your products or services. They remind customers of the quality and expertise of your business.
Where can I start in using Email Marketing for my Business?
Want to get started in email marketing? At BCS Engineering, we use AWeber to keep our customers informed. With the help of email software, you can create and schedule emails, divide customers into email lists, and track how well your emails are doing! Check out AWeber and other email marketing software out there to start your email marketing journey!