Ever feel like you aren't using your work time effectively? Having trouble finishing the tasks you set off to do? Let's get you back on track! Losing focus or getting distracted can very quickly cause your work week to pile up or worse, fall behind. Lucky for us though, there are a variety of methods we can incorporate into our day-to-day routines to keep us on track for success.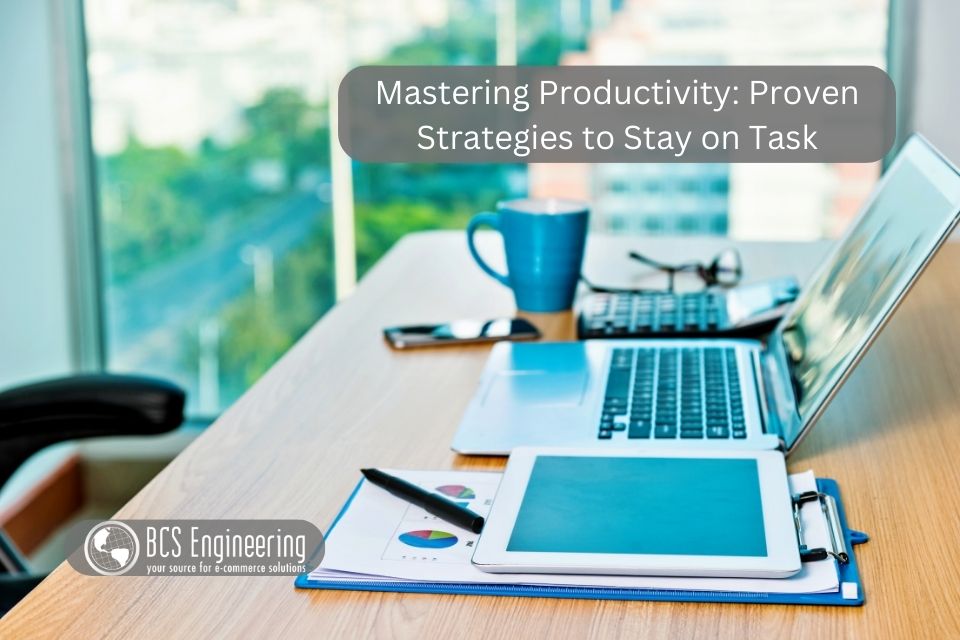 When it comes to setting yourself up for a productive work week, there are a few proven strategies we can use to maintain focus and get our tasks done! One way to prepare yourself for the workweek is to utilize the following routine:
Set clear goals
When it comes to preparing yourself for the word day, work week, or even work year, determining what you want to achieve is important. Having a clear sense of what you need to accomplish helps you stay focused. While thinking about the far future, such as the work year, is a good place to start, it's important to break your goals up into smaller time frames. Yearly goals can sometimes feel so far away that you may start putting them off without realizing it. Break down your major goals into steps that you can then set as weekly or daily goals to keep you on track.
Prioritize & delegate tasks
It can be easy to feel overwhelmed by the number of tasks and goals we may have set for ourselves. To manage our tasks better, review your tasks often and prioritize them. Which tasks are most important to complete first? While reviewing your tasks, take note of any tasks that may not suit your skill set. Is there someone better for the job? By prioritizing and delegating tasks when you can, your task list will become more focused, making it easier to follow.
Set Deadlines
Setting deadlines is key to creating a sense of accountability in yourself to complete your tasks on time. Many of us have large, daunting tasks lists that contain all sorts of important jobs to complete. By giving each task a deadline, you can better pace yourself as well as clearly see which tasks you need to be working on!
Organize your tasks
Just as having an organize desk can encourage focus at work, keeping your tasks organized can help you quickly and easily process what you need to do. It can be easy to get lost in a large list of tasks, so consider organizing your list in a fashion that makes sense for your workflow. You may prefer organizing your tasks by the day they need done or organizing them by the kind of task they are, such administrative or client tasks. To organize your tasks, you can use a calendar or task planner, which can be physical or digital!
Review and reflect
Whether it be the end of the work year or even the end of work week, its important to review and reflect on your progress and productivity. How much did you get done? Did you complete more than you did last week? What did you do differently? Refining your workflow can take time, so reflecting on your progress routinely can help you find what works for you when it comes to completing your tasks efficiently.
Want to learn more?
Want more tips on staying productive at work? Listen to our latest eCommerce Made Easy podcast where I share my go-to strategies to stay on task!