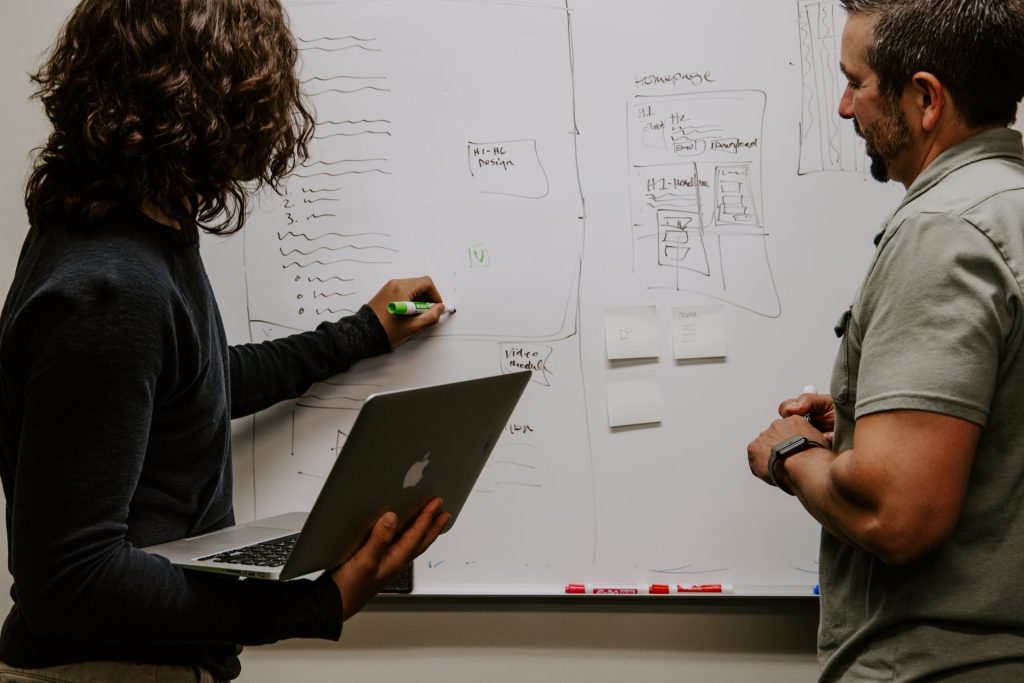 It can be hard at times to tell if your website is working for your business. As the face of your business for online customers, your website is key to turning visitors into customers. Assessing if your website is working for you or against you can be confusing. We at BCSE have some questions that you can ask yourself when looking over your platform!
Is my website a successful reflection of my company?
One of the most important aspects of your site is the content itself and how it illustrates your company. Both visual and verbal branding can play a large role in distinguishing your company from others. However, there are other questions that your site should answer: What can your company do for customers? What are your company's goals? How can customers interact with your company?

Your website should have clear calls to action. These help inform possible customers about what your company can provide. They also guide visitors about what your website expects them to do.

Another way to make your site represent your company is to share your story. When did this business begin? How has it changed? What do you want it to become? Sharing your story can help visitors and customers connect on a personal level with your business. Your story can also make your company stand out amongst competitors.
Is my website creating good first impressions?
First impressions can be key to any new encounter, and the same applies for websites. While brand and content are a big part of this, the look and feel of the website can impact a visitor's impression as well. Aspects like navigation, page speed, and features can determine if visitors will become customers.

If someone visiting your site can't find the products you are advertising, they may consider leaving. If a customer is having trouble finding the contact information for your business, they may be unable to buy your products . Changes in navigation when a customer views your site on mobile can also lead to confusion if not designed to suit the medium.

As we discussed in our previous blog, page speed and loading time can also impact a visitor's decision to continue exploring your site. Time is a factor that can affect a visitor's willingness to stay engaged.

Features like payment methods can play a major role in converting customers as well. If certain payment methods like credit cards or PayPal are unavailable, customers may be unable to buy your products. Difficult payment processes can also discourage visitors from continuing the purchase.

Overall, ease of use is the goal to create a good first impression. The easier it is for people to interact with your website, the more likely they will stay.
Is my website moving forward?
Updating your website is essential for its success. Your website informs customers about products, features, and upcoming changes to your business. Consistent updates also keep your customers confident in your business.

There are many free tools online that can help you find possible problems in your site. They can also as offer suggestions for further optimization. Fixing existing issues and mitigating them in the future helps keep your website healthy and moving. Adding different features to your site can heighten user experience through ease of use or enhance security. These additions can make your site even better for current and future customers.

These tools can examine not only physical aspects of your site, but also estimate user interaction and user experience. Such information offers a variety of opportunity to keep advancing your site.
How can I make my website work for me?
There are a many free online tools that can identify aspects of your site that may be working against you. If you want further help, BCSE is always here. If you want to learn more about turning your website visitors into customers, join the wait list for Carrie Saunders' upcoming course! The five-week course, "The Converting Website," will dive deeper into the tools and tactics you can use to push your website further.