Ever wanted your business to make money passively, even on your off days? It's a dream many share, and the good news is that it's entirely possible with the right passive income strategies!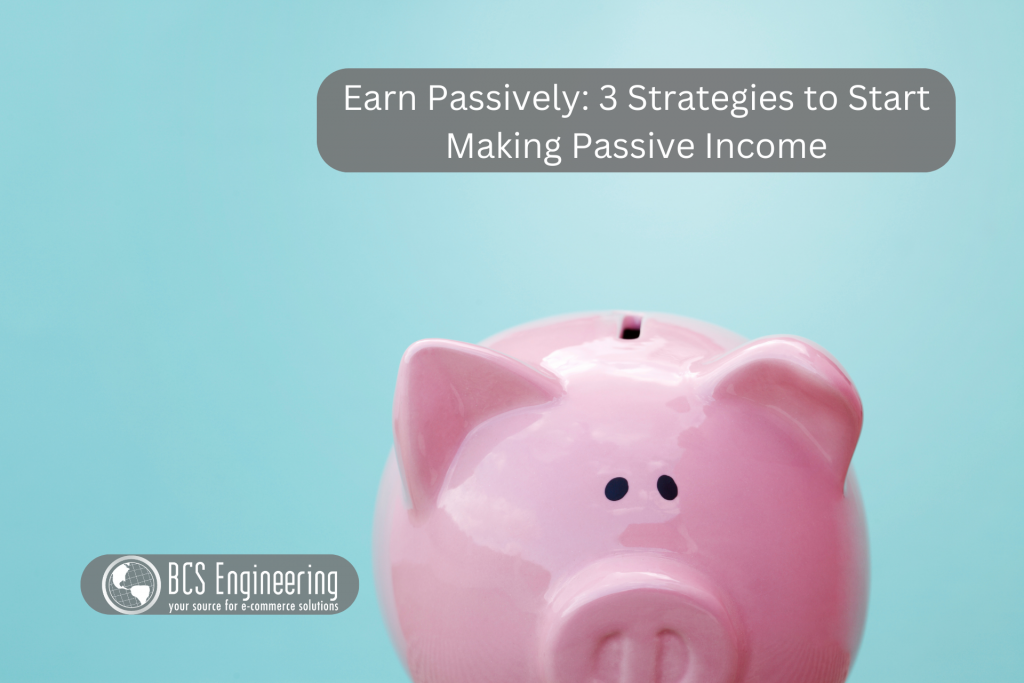 What is Passive Income?
Passive income is the process of earning profit over time with minimal effort or activity involved. There may be effort and time involved in the initial set up of passive income strategies, but once complete, they need minimal tweaks & maintenance to run.
How can I make Passive Income?
When it comes to passive income, there are multiple strategies to choose from. A successful passive income strategy is one that aligns with your business' strengths and target audience. However, there are a handful of strategies that can be effective for all sorts of businesses:
1. Automated Marketing
One of the easiest passive methods of income you can implement into your business is automated marketing. Automating marketing interactions through event-based emails and a constant stream of social media content can bring both new and old customers back to your site with minimal effort!
With automated marketing, you can create collections of content that are sent automatically to customers that meet them where they are in the customer journey. With the help of an email management system such as AWeber, you can do things like send a "Welcome" email sequence to a new subscriber of your email as well as "post-purchase" emails for those who have purchased from you. Automating social media through a social media management system such as MeetEdgar helps introduce and remind customers of your products and services, giving your business continuous visibility. Overall, automated marketing allow you to nurture your customers passively, deepen your connection with your customers, and encouraging repeat customers.
2. Loyalty Programs
Customer Loyalty Programs encourage repeat customers by giving more incentives for customers to purchase your products through rewards, point systems, personalized content, and so forth. From offering exclusive discounts to sending free products, loyalty programs can be automated through customer loyalty software incorporated into your site and assisted with automated email marketing. A point system could be used that adds points to a user's account depending on their purchases. Once they reach a certain number of points, they can receive a reward. Email marketing can help in reminding them about their point count as well as what rewards are available. Through both of these, you can streamline loyalty operations and provide perks for your repeat customers!
3. Digital Products
If you want to bring more value to your customers, digital products are a great place to start! Digital products are products that are distributed electronically either by being downloaded, streamed, or accessed online.
Digital products are things like e-books, online courses, templates, workshops, and so forth. When it comes to creating a digital product that can make passive income, you need to think of two things: first, what do your customers want to know? And second, how do they want to receive it? As a business owner, you have a lot of valuable information to share. If you sell garden equipment, for example, you could create a garden planner cheat sheet for your customers that has a list of plants and what months to plant them in. For a small amount of money, your customers can download this cheat sheet and use it to better optimize their garden plans. Despite the sheet being cheap, it's a form of automated income that can add up if it resonates well with your customer's needs! Through digital products, you can give value to your customers while also making income passively.
Want to learn more?
Passive income is just one method we can use to grow our businesses! To explore other options for passive income and learn more about how it works, listen to our podcast where we dive into our own experiences with passive income strategies!