Check out our most recent X-Cart website & shopping cart overhaul for our client John Huffman at Corvettestoreonline.com. We were contacted to upgrade the site and implement a more responsive skin. The finished product is super and provides more functionality and responsiveness. We also made this site mobile while keeping the key features, as well as the look and feel, consistent with the new site. We've already had some customer interest in this skin and functionality in the form of requests to replicate this skin for other sites. We believe that imitation is the best form of flattery, so we take this as another testimony to the work completed on the site!
"I found the team @ BCS Engineering to be the best possible fit when transitioning to or
within the X-Cart platform. With more than 10 years of experience, they work
well together in helping their clients achieve their often changing goals
and little details. As a satisfied client, I can highly recommend BCS
Engineering." – John Huffman, Corvettestoreonline.com
Contact us for help with your site. Whether it's an upgrade, a change to the look and feel, or getting your site mobile for easier searching, we've got you covered!
This screenshot of the new site homepage includes scrolling images and more robust drop-down menus for easier site navigation: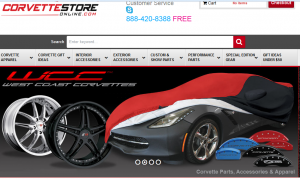 Compared to this screenshot of the homepage of the old site, which lacked the dynamic feel that the new site provides: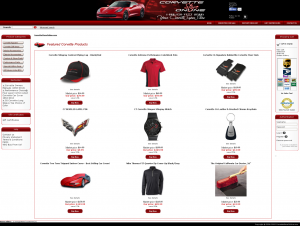 Contact BCS Engineering for a
free quote
to help you get the site that you've been wanting!